"Believe in fairytales"
I'm Maria founder and coordinator of Jasmine + Mint Boutique Events, a destination wedding planning corporation based in Greece and beyond.
My life journey so far depicts the saying "Everything happens for a reason".
I have never dreamt or even foresaw that I would become a wedding planner (and love it!), but through this job I have become the person I have always wanted to be and that is something I realized from the very beginning.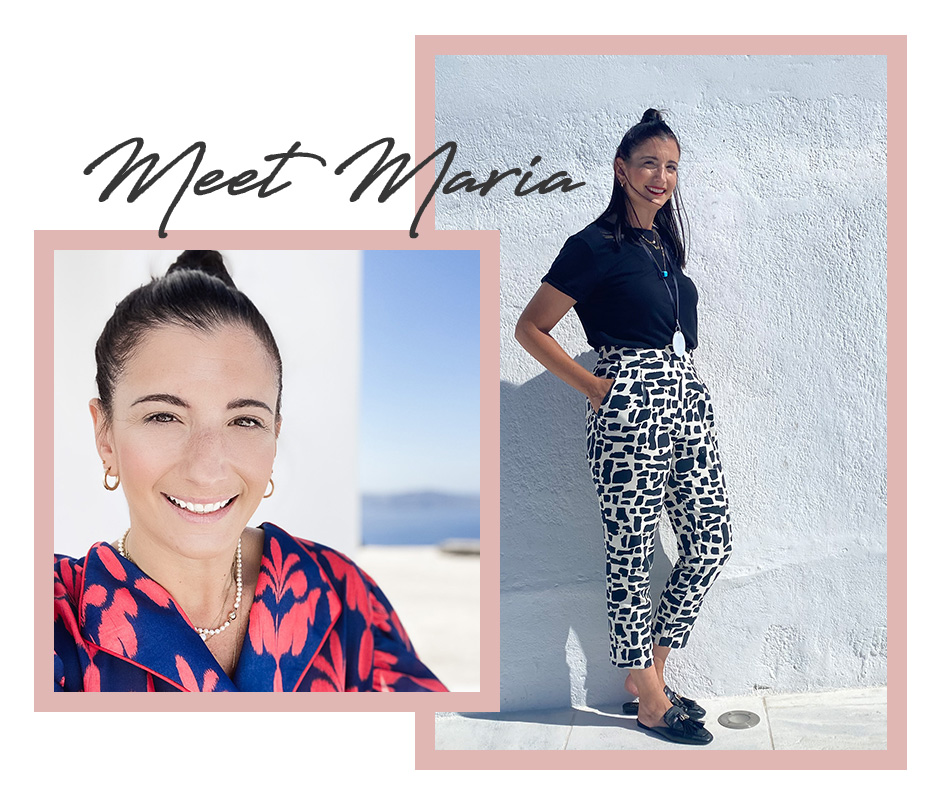 Faithful – Creative – Organized – Passionate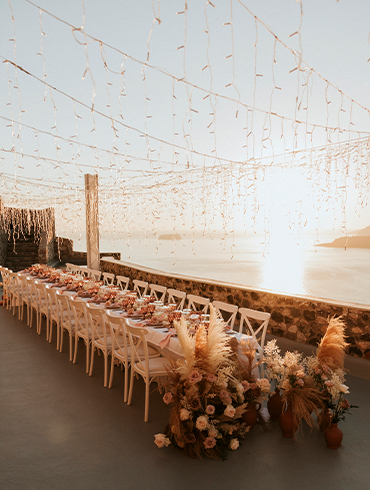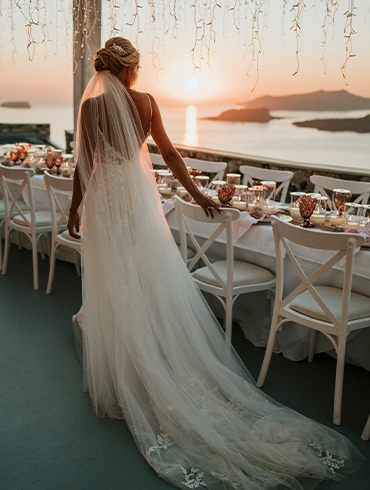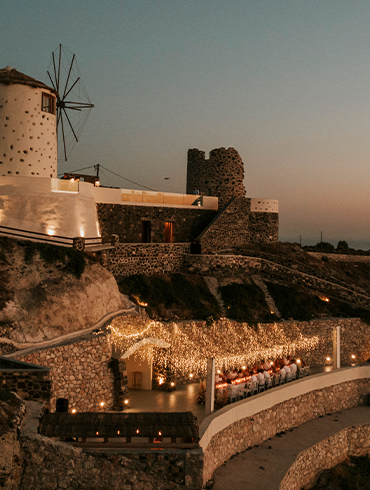 And so the adventure begins…
Whenever I get the chance between wedding planning I love to travel and spend time with my loved ones. I find my inspiration in the unique beauty of the Greek islands.
We create the best day of your lives based on romance, elegance and simplicity paired with love.
"When you do something with creativity and love while putting a piece of yourself into what you do"
Meaning of the Greek word "Meraki", my favorite Greek word!
The Success Key
Boutique Philosophy
Our Team plans & designs a specific number of events per year. Our goal is to be fully engaged every step of the way, take care of every single detail & create your dream wedding.
Your dreams are our dreams!
Let us give them life!
I was born and raised in Rhodes
I have a master's degree in Computer Science
I have lived in Crete for 11 years
I love traveling and good food
My favorite color is RED
My favorite quote is "La Vie Est Belle"
I never go anywhere without my pearls
I believe in fairytales
My favorite flower is Jasmine of course
Favorite movie is "The Notebook"
I'm an aware fashion victim & I love it !
Kind Words
What is done in love is done well
"Having Maria as our wedding planner, made all of the planning so easy and she made sure everything executed perfectly."
"Maria is the VERY BEST, she knows all the ins and outs! We trusted her suggestions implicitly and ALL WAS PERFECT!"
"I have no words for how amazing and talented Maria is! My husband and I started working with Maria in Sept 2021 for a May 2022 destination microwedding in Santorini. We were stressed that we would have to do all of the planning from across the Atlantic, but Maria made all of our stresses melt away! She is incredibly responsive, organized, and professional, but also so very sweet and friendly. Her vendor suggestions were spot on. I am very hard to please, but I was blown out of the water when our day finally came together. She even gave great advice for our honeymoon in Crete. Maria's attention to detail is what sets her apart. Highly highly recommend Jasmine and Mint Events!!
UPDATE: Just wanted to update this review because we recently received our preview of the photos and we're in love with the wedding all over again! Seriously cannot believe this beautiful day was ours. Such a fairytale! THANK YOU for the amazing memories, Maria!!!"
"Maria will make sure your day is perfect!"
"Maria was amazing to work with! She ALWAYS has a solution and respected the vision we had. She was especially patient when I asked the same questions multiple times
She was always on top on every detail. I highly recommend working with Maria for your special day."
"Being a local Santorini-bride does not mean, that you don't need a wedding planner. Everybody needs a planner, especially when you prefer that you and your family enjoy the wedding like a guest without taking care about last minute organization details. For us it was always clear, that we wanted a planner for our wedding. From the beginning of the planning process Maria supported me in a very calm and friendly way, when I was stressed during this covid period, where last minute changes happened. She gave us suggestions and she was just a call away, when we had questions. She came to all our meetings with the vendors, she created a wedding day schedule, she organized the wedding rehearsal and on the wedding day she did the work behind the scenes. Thank you for being part of our special day!"
"Maria was a godsend the whole way through. I feel so luck that everything went off without a hitch."
"Maria already knew what I had envisioned from our first wedding planning session and I told her to "let her creative juices flow". I trusted her, completely. To be honest, I was a bit exhausted from planning our states ceremony that I wanted to relax and be surprised! And oh, my goodness…. a surprise is what she had in store. I cannot even begin to describe the magical day she had planned for us. Every second of the day was a "perfect surprise". It was one of the coolest experiences I have ever done in my life. Every detail from the vendors she had selected, the location to the ceremony décor was perfection. I walked down to a pianist on the beach (I still have no idea how they got the piano down there… #MariaMagic), an arch made out of dried baby's breath which I have never seen before, fireworks and the loveliest dinner table surrounded by twinkle lights. I have never met someone so creative and talented to be so selfless and genuine. My goodness. The fact she did ALL this with minimal input from me, only makes me wonder what she could do when a bride gives her their "full vision". The personal ceremony Maria put on for us was probably more intimate and emotional than our actual family wedding in the states. I cannot even begin to thank or describe the gratitude I have for Maria. Maria, Harry and I love you. You will always hold a special place in our hearts and have a friend in the states. We will always remember the day you created around our love."